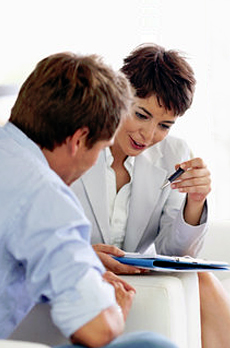 new treatment option
An investigational, dissolvable, steroid-releasing sinus product was developed as a new potential treatment option for chronic sinusitis with nasal polyps. This umbrella-shaped product is approximately 1 inch long and is coated with a small amount of steroid to reduce inflammation. The steroid is mometasone furoate, the same drug contained in the nasal spray Nasonex. Nasonex is approved by the U.S. Food and Drug Administration (FDA) to treat nasal polyps.
The sinus product is placed in the doctor's office. 
Learn more about the procedure.
Caution: Investigational drug product. Limited by federal law to investigational use only. Not approved for sale
in the U.S.