About Practice > Our Staff
Meet Our Staff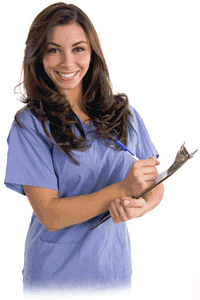 The Coleman Cosmetic and Reconstructive Surgery Center is at the forefront of providing the most advanced cosmetic, reconstructive and hand surgical services. We provide a comprehensive continuum of care, from patient education to state-of-the-art diagnostics to a range of patient surgical therapies. Our staff is highly trained in providing care on an individual basis.
Our mission at the Coleman Cosmetic and Reconstructive Surgery Center is to provide competent, compassionate, and cutting-edge surgical care for our patients in the communities we serve. We also serve patients who fly in from outside of the area or other states and can assist with flight, rental car and hotel arrangements.
We always strive to create a caring environment to encourage a speedy, successful recovery and excellent patient satisfaction.
About Our Staff
Nancy Smith serves as our office manager and patient care coordinator has worked with Dr. Coleman since 2010. She is uniquely qualified to guide patients through their initial consultation, providing them with important information about their surgery. She has extensive knowledge about the procedures performed by Dr. Coleman and can answer many of the questions that might arise. Her cheerful personality and caring manner make patients feel welcome when they call and visit one of Dr. Coleman's offices.
About Our Locations
As a convenience to the communities we serve, we have three locations, one in Tustin, one Beverly Hills, and another in San Monica.
Office locations:

Tustin Office
12791 Newport Ave, Ste 202
Tustin, CA 92780
(714) 508-2105
Beverly Hills Office
8641 Wilshire Blvd, Ste 305
Beverly Hills, CA 90211
(310) 393-7668
Santa Monica Office
1301 20th Street, Ste 440
Santa Monica, CA 90404
(310) 393-7668