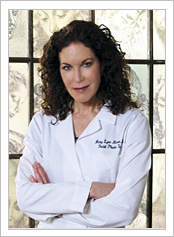 Welcome!
Welcome to the website of Mary Lynn Moran, M.D., a board certified facial plastic surgeon who has been serving the San Francisco peninsula for over 20 years. Her full-service medical office is conveniently located in the charming town of Woodside.
Dr. Moran offers a wide array of both surgical and non-surgical facial cosmetic and reconstructive procedures. She works closely with each patient to develop a discrete, compassionate, and individualized plan of treatment and is dedicated to achieving a natural post-surgical look. 
Dr. Moran holds active hospital memberships as a consulting plastic surgeon at several Bay Area medical centers, including El Camino Hospital and Hospital Drive Surgery Center, in Mountain View. Her practice serves patients throughout the Bay Area, including Woodside, Portola Valley, Menlo Park, Los Altos, Atherton, Palo Alto, Burlingame, San Carlos, Foster City, San Francisco, Mountain View, San Mateo, and San Jose.
Patient communication is a priority with Dr. Moran. Rest assured you will be told everything there is to know about the treatment you are contemplating.
Total Facial Care Solutions
Dr. Moran's practice also offers an array of skin care protection and rejuvenation products, including an innovative multi-level moisture creme formulated specially by Dr. Moran. It is designed to address the growing need for an effective skin creme to protect and nurture naturally dry and delicate skin against today's often harsh environment. An entirely new kind of moisture technology, it uses three critical moisture elements naturally found in the skin to hydrate soothe and protect the skin without leaving it greasy or tacky. 

Now offering Ultherapy: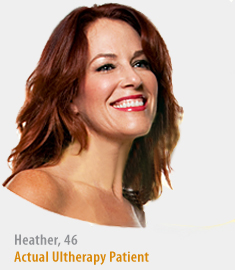 We now offer the innovative Ultherapy ultrasound treatment, the only non-invasive (non-surgical) procedure FDA-approved for tightening, lifting, and toning neck, chin, and face skin. read more